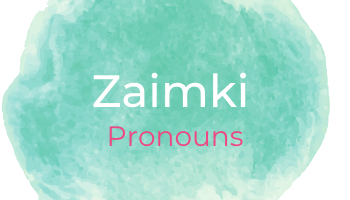 To nie taka prosta sprawa z tymi zaimkami! Czasami pewnie zastanawiasz się, którego użyć. Oto mały poradnik dla Ciebie:
Jakiś znaczy
coś nieokreślonego, niekonkretnego

. Zwykle używamy tego zaimka w zdaniach twierdzących i pytaniach. Nie używamy go w zdaniach negatywnych (przeczeniach). To słowo ma interesującą odmianę. Odmieniamy je przez przypadki jak zaimek pytający "jaki", a potem dodajemy "ś". Np. jakiegoś, jakieś, jakiejś etc.

Przed chwilą był tu jakiś mężczyzna i pytał o ciebie. – Osoba, która mówi nie zna tego mężczyzny, nic o nim nie wie, więc używa słowa "jakiś"

Chciałabym przeczytać jakąś książkę, ale nie wiem jaką. – Nieważne czy to będzie książka romantyczna, komedia czy dramat.

Czy masz przy sobie jakieś pieniądze? – Osoba, która pyta nie chce konkretnej kwoty ( 100, 50, 1 ) ale chodzi jej raczej o pieniądze w ogóle lub trochę pieniędzy.
Niektóry

znaczy

nieokreśloną część grupy

. Zwykle używamy zaimka

niektóry

w liczbie mnogiej.

Tylko niektórzy studenci mają wystarczająco dużo motywacji, żeby osiągnąć poziom C2. – Nie wszyscy i nie konkretna liczba.

Niektórzy Polacy wyjeżdżają do pracy za granicę, a reszta zostaje w kraju.
Żaden

znaczy

nic lub nikt z grupy

. Zwykle używamy tego zaimka w zdaniach lub pytaniach negatywnych.

Nie chcemy żadnych problemów. – Podmiot nie chce ani jednego problemu.

Żaden z polityków nie umiał odpowiedzieć na moje pytanie. – Nikt/ Ani jeden z polityków nie znał odpowiedzi na pytanie.

Nie masz żadnych znajomych?

Żaden funkcjonuje również w pewnych frazeologizmach:

W żadnym wypadku – In no case

W żadnym razie – No way

Pod żadnym pozorem – Under no circumstances

Za żadną cenę – At no price

Za żadne skarby świata – At no price

w żaden sposób – By no means

Zrób ćwiczenie:

1.

2.