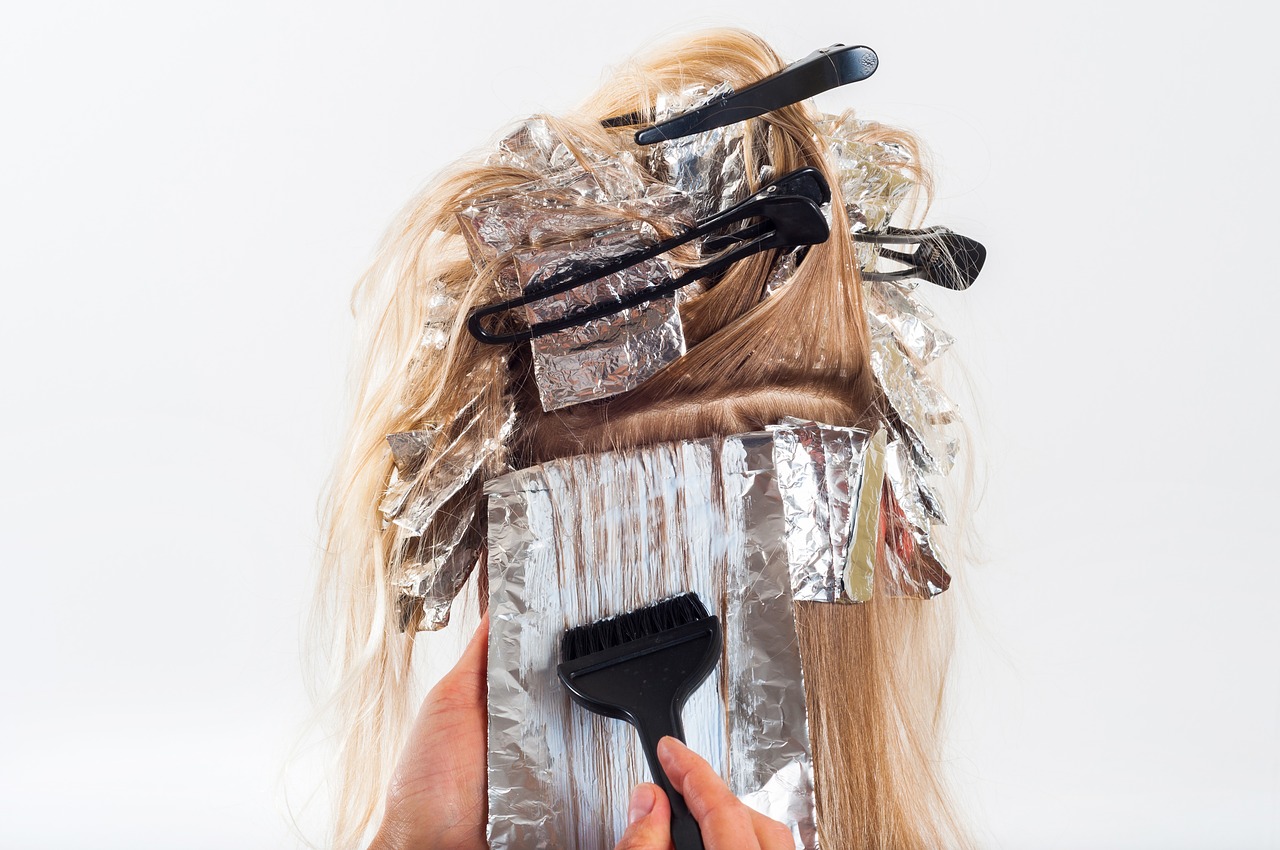 Cześć! If you are staying in Poland for sometime you will finally need to find a hairdresser! That's why I've prepared Polish vocabulary at the hairdresser for you!
When I moved to Spain I thought: "New country, new me!" and I went to a hairdresser recommended by a friend. On my way to the appointment I quickly googled "Spanish vocabulary at the hairdresser" because I realised I had no idea and I can end up with a terrible haircut. (It happened anyway so now I just have bad hair day every day…) But maybe if I prepared myself in advance it wouldn't be that bad. 
I must protect you and teach you these phrases!
Basic vocabulary about hair
długie włosy – long hair
krótkie włosy – short hair
włosy do ramion – shoulders lenght hair
kręcone włosy – curly hair
falowane włosy – wavy hair
proste włosy – straight hair
cienkie włosy – thin hair
grube / mocne włosy – thick/ strong hair
grzywka – fringe / bangs
łysy – bald

szczotka do włosów – hairbrush
suszarka – dryer
grzebień – comb
gumka do włosów – hair band
wsuwka – hairpin
Making an appointment
strzyżenie – cutting/ trimming 

damskie – for ladies
męskie – for gentlemen

farbowanie – dying
pasemka – highlights
refleksy – weak highlights
balejaż – boliage
podcięcie końcówek – trimming the endings
podcięcie grzywki – trimming the fringe/ bangs
krócej po bokach – shorter on sides
proszę tylko trochę skrócić górę – please trim the top just a little bit
Dialog 1
Dzień dobry, chciałbym/ chciałabym umówić się na strzyżenie

Good morning, I would like to make an appoinment for a haircut.

Oczywiście. Tylko strzyżenie czy będziemy też farbować?

Of course. Only cutting or we will also dye [your hair].

Farbować – nie, ale możemy zrobić pasemka.

Dying – no, but we can do some highlights.

Wspaniale. Kiedy chciałaby pani przyjść?

Wonderful. When would you like to come?

Obojętne. Może być od poniedziałku do piątku po dziewiętnastej. Kiedy mogę przyjść najwcześniej?

It can be anytime. it can be from Monday to Friday after 7PM. When can I come the earliest?

Czy w piątek o dziewiętnastej trzydzieści pani pasuje?

Does Friday at 7:30 suit you?

Tak, w porządku. Proszę mnie zapisać – nazywam się Gott.


Yes, that's all right. Please sign me up. My name is Gott.

Świetnie. Zapraszamy w piątek. Do widzenia!

Wonderful. We will wait for you on Friday. Good bye!
U fryzjera
fotel – chair
nożyczki – scissors
maszynka – trimmer
brzytwa – razor
odrosty – roots
rozdwojone końcówki – split endings
farba do włosów – hairdye
ciąć (ja tnę, ty tniesz) – to cut
strzyc (ja strzygę, ty strzyżesz) – to trim (very short)
nakładać farbę – to apply the hairdye
suszyć – to dry
układać włosy – to do a hairstyle
prostować – to straighten
kręcić – to roll / to curl
rozjaśniać – to bleach
cieniować – to make light layers of hair
podcinać – to cut just a little bit

krócej – shorter

Dialog 2
Dzień dobry! Jestem umówiona na godzinę 19:30 na nazwisko Gott. Good morning! I have an appointment at 7:30. My name is Gott.
Tak oczywiście! Prosze chwilę zaczekać. Fryzjerka kończy układać fryzurę innej klientce i zaraz panią poprosi.
Yes, of course. Please wait a moment. The hairstylist is now finishing another client a hairstyle. She will call for you in a moment.
Po 10 minutach

Zapraszam na fotel. Co dzisiaj robimy?
Please sit down on the chair. What will we do today?
Chciałabym podciąć końcówki i grzywkę. Może też zrobić pasemka? Albo w sumie tylko refleksy? Co pani proponuje?
I would like to trim the endings and the fringe. Maybe also some highlights? Or just a fade highlights? What do you recommend?
W tym sezonie jest modny jasny blond i krótkie włosy. Ma Pani mocne, proste włosy. Będzie pani rewelacyjnie wyglądać. Co pani na to?
This seans light blond and short hair are trendy. you have strong, straight hair. You will look amazing. What do you think?
Krótkie włosy? Nie, nie, na pewno nie. Ale może blond…
Short hair? No, no, no for sure. But maybe blonde?
Świetnie! Najpierw rozjaśnimy pasemka, a potem nałożymy na całą głowę farbę w odcieniu różowego blondu. Na koniec podetniemy końcówki i grzywkę.
Great! First we will bleach the highlights and then we will apply the pink blonde hairdye on the whole head. At the end we will trim the endings and the fringe.
Ok…
Po godzinie klientka:
To nie jest jasny blond! To jest żółty blond!
This is not bright blonde! This is yellow blonde!
No tak, tak… ale to nic. Umyjemy fioletowym szamponem i wysuszymy i będzie dobrze! 
Yes, yes right but it's nothing. We will wash it with purple shampoo  and we will blow dry and it will be all right.

Po pół godziny klientka:


Boże! Jestem prawie łysa! Gdzie jest moja grzywka? Już nigdy tutaj nie przyjdę! To najgorszy salon fryzjerski w mieście!
My God! I'm almost bald! Where is my fringe? I will never come here again! This is the worst hairdresser's in the town!

To będzie 300 złotych…
It will be 300 PLN…
Get full access to all of the materials in the page! Sign up here for you 7 days free trial!