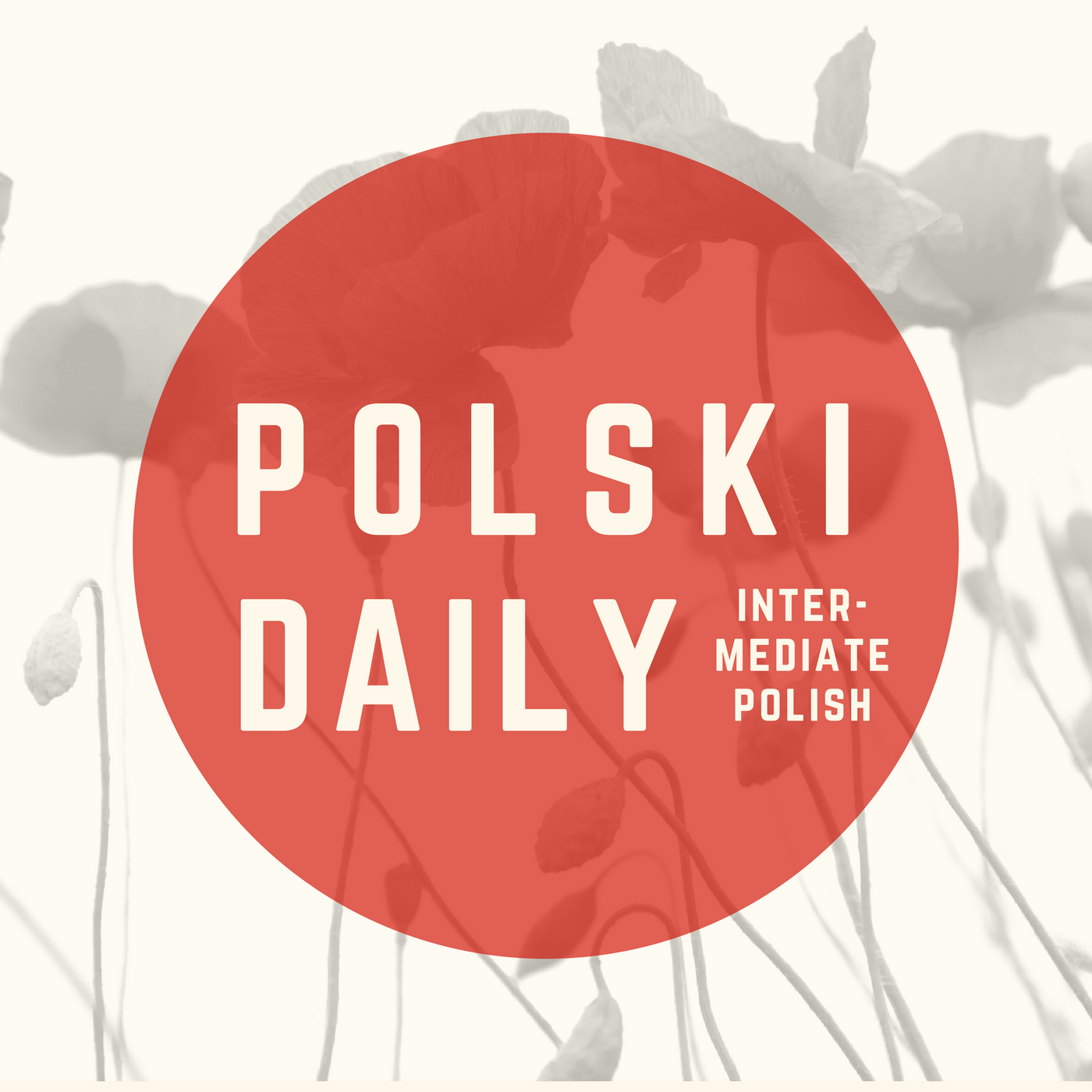 Już od pewnego czasu chciałam nagrać podcast o polskich filmach. Długo zastanawiałam się, które filmy wybrać, bo tych ulubionych mam trochę. W końcu zdecydowałam się na cztery moim zdaniem ważne filmy, które są albo bardzo dobrze zrobione albo pokazują polskie społeczeństwo. Nie lubię polskich współczesnych filmów komercyjnych. W moim przekonaniu są głupie, a producenci po prostu robią na nich duże pieniądze, dlatego postanowiłam zaproponować Wam kilka filmów, które zmuszą Was do myślenia 🙂 Są to filmy mniej znane i mogą być trudno dostępne. Zapewniam jednak, że warto ich poszukać w bibliotekach i w Internecie.   Oto i efekt mojej pracy:
Listen to "Polski Daily Intermediate Odcinek 3, Jakie polskie filmy warto obejrzeć?" on Spreaker.
Filmy o których mówię na Filmwebie:
Jasminum, 2006 Jan Jakub Kolski
Żółty szalik, 2000, Janusz Morgenstern
Wesele, 2004, Wojciech Smarzowski
Przypadek, 1981, Krzysztof Kieślowski
Bardzo lubię nagrywać podkasty, ale zajmuje mi to jeszcze dużo czasu, więc na razie nie ma ich zbyt wiele. Mam plan, żeby publikowac jeden podkast dla średniozaawansowanych w tygodniu. Trzymajcie kciuki, żeby mi się udało. Na razie podkasty nie mają jeszcze transkrypcji, bo to dodatkowe kilka godzin pracy, ale jeśli zobaczę, że podobają się Wam i chcielibyście słuchać ich z transkrypcjami oraz zadaniami, na pewno się za to zabiorę!