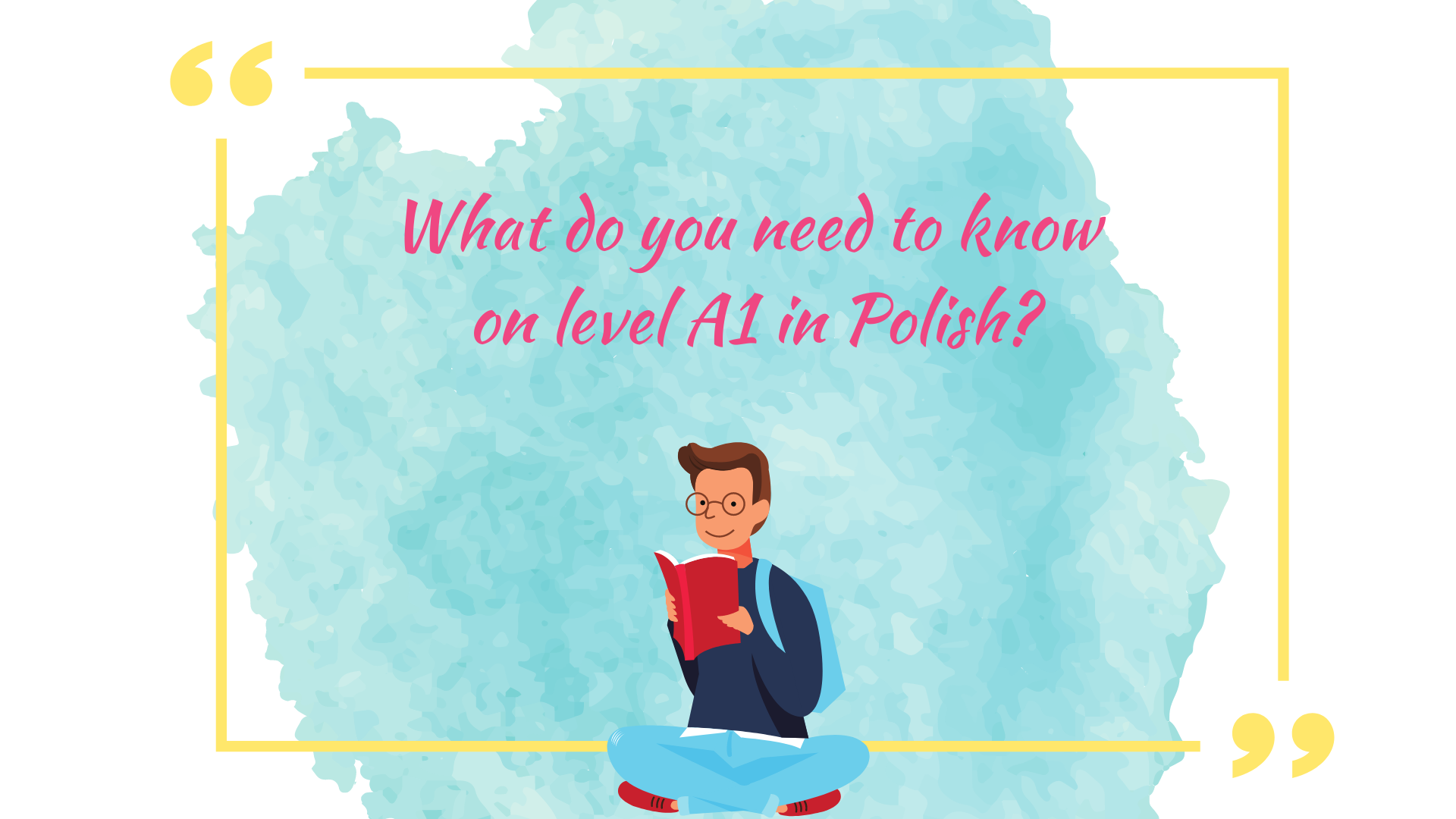 A lot of my students ask me before we start classes "How do one start learning Polish" or "What do you need to know to be A1 in Polish?". This seems like a very basic questions but it's not! Especially knowing so many of you don't know where they are going with the language! It sounds like language learning motivation murder!
Structure is the master of learning. Honestly, you shouldn't even start learning any language if you don't know a) what is your goal b) what is your plan c) how you will get there.
OK, enough being grumpy! Cheer up guys because I've prepare a list for you! The list is based on official "Programy nauczania języka polskiego jako obcego A1-C2″* so don't think I made it up 😉
WHAT DO YOU NEED TO KNOW TO BE A1 IN POLISH
GRAMMAR
Grammar cases (endings and use) except Dative and Vocative

cardinal numbers (jeden, dwa trzy),
ordinal numbers (pierwszy, drugi, trzeci)
possessive pronouns (mój, twój, nasz…),
basic question words (kto? co? jaki? jaka? jakie?, który?, która?, które?, czyj? czyja?, czyje?),

All conjugations of verbs Present Tense (-m/-sz, -ę/-isz\-ysz, -ę/-esz)
Past Tense and Future Tense
Aspect of verbs in Past Tense and Future Tense
Imperative (but only the formal form: "Proszę powtórzyć!")
Conditional only in most common life situation, so basicaly verb "chcieć" ("Chciałbym herbatę.")
Verbs of movement (only: chodzić, iść, pójść ; jeździć, jechać, pojechać)
Adverbs – you need to know how to create adverb from an adjective (dobry -> dobrze; drogi -> drogo)
Conjunctions (i, ale, a, albo, lub, lecz ; bo, że, czy, ponieważ)
Prepositions – the most common prepositions with cases except Dative and Vocative Case.
VOCABULARY
USE OF POLISH (WHAT YOU NEED TO BE ABLE TO EXPRESS)
greetings, farewells, introduction, expressing mood, thanking, apologizing, inviting, wishing
asking for information and naming objects
agreement and disagreement, asking for a favor
expressing sureness, possibility, ability and need
expressing approval and disapproval
expressing contentment, preference, surprise, wish
expressing time, quality, amount, features, possession, location, direction